Over the past 24 hours, there's been quite a stir within the Australian media about a series of comments that Prime Minister Tony Abbott recently made on the Sydney radio program of 2GB's controversial morning shock jock, Ray Hadley.  Utilising parts of the interview to pander to some of his more vocal supporters (and ABC critics) within the Coalition partyroom and the Liberal heartland of Sydney, Mr Abbott decided to make a few unwarranted comments about the levels of patriotism, political bias, value and accuracy found within the ABC, given some of the political stories that have been run by the public broadcaster over the past few months.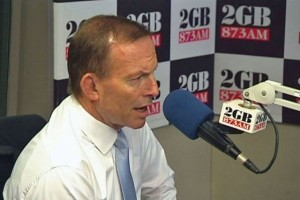 Now while such comments would obviously partially be the result of Mr Abbott and his Coalition colleagues being generally unhappy with the ABC's portrayal of intelligence related stories and the airing of asylum seeker claims of abuse over recent weeks (which Scott Morrison has ineptly managed due to his steadfast refusal to provide transparent immigration information and video content to the Australian public which would refute such claims), it's not as if the ABC hasn't been giving away  "Free Kicks" to their critics of late.  As evidenced by the ABC's New Year's Eve coverage earlier this month, the drunken actions of a few ABC journalists, comedians and presenters can be all the mud that's needed in order to make it appear that a public broadcaster is completely and utterly out of control when attached to other grievances.
But are claims that the ABC is biased, unpatriotic, under-regulated and un-representative of Australian society valid, or are they simply just an obvious level of pandering to a small but vocal ideological element within the Liberal partyroom and ideological base, which would like to see the ABC privatised?  Furthermore, do such claims really stack up when you take into consideration that of the 19 former ABC empolyees that had gone on to become politicians as of a Senate Estimates inquiry into the issue on the 23rd of May 2007, that nine had joined the Coalition, while the remainder had joined Labor?
Well, the devil is in the details in regards to those particular questions.
Now not counting the digital radio networks, the ABC has 60 Local Radio stations and 4 national radio networks within its possession at this time, not to mention four nationally broadcast digital television networks.  From music through to sport, arts culture, agriculture, law, mining, religion, history and science amongst others, the ABC has a wealth of units and a broad church of staff, which help them to fulfill their government mandated charter. Needless to say, all of these facilities provide a massive amount of content on a daily basis to all elements of Australian society, most of which statistics would show, isn't of a political nature.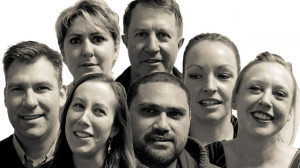 In order to prove that point, I'm going to put the spotlight on the staff and facilities of the first radio station that I interned with a number of years ago, ABC New England Northwest, which is nestled up in the foothills of the Great Dividing Range in Northern New South Wales.  A funky and innovative group of people, these journalists highlight the diversity, professionalism and patriotism which is found across the ABC on a daily basis.