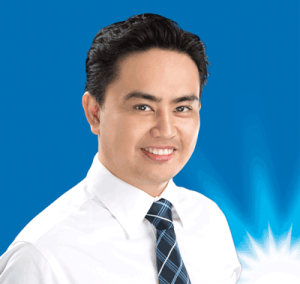 Just when you think things couldn't get any weirder in this election, two new videos and a website involving the Liberals' Candidate for Greenway Jayme Diaz have emerged over the course of the past few hours which throw further water upon his electoral flame.  This includes an extended video of Channel 7's encounter with Jaymes Diaz from a couple of days ago, as well as some interesting environmental commentary of Mr Diaz's from mid 2005.
As stated by the ABC's resident Political Social Media Reporter, Latika Bourke:
The Jaymes Diaz blog 'What can I say except Caring for the environment is heaps important' http://t.co/FkvJjSa1Iu#AusVotes

— Latika Bourke (@latikambourke) September 6, 2013
Now this is where the fun and games begin, as the link that Latika provides goes straight to an old Google Blogger account that Jayme Diaz apparently possessed from early 2000 through to late 2005.   As you can see via the screenshot below, there's a direct link to a 2005 environmentalist video that Mr Diaz looks to have created and posted on "The Diaz Foundation's" website, entittled "Tree Huggers Unite".  Given that the Diaz Foundation's website has been taken down since 2007, The Wayback Machine Internet Archives gives us a glimpse of what was on that video (which is the same video attached to this paragraph) and The Diaz Foundation's website itself.  This website also includes a photo biography of a Mr Jaymes Diaz, which corresponds with his official Liberal Party biography.
Needless to say, "Tree Huggers Unite" is a rather enthusiastic name for a blog entry, not to mention a pretty cheesy theme for a video….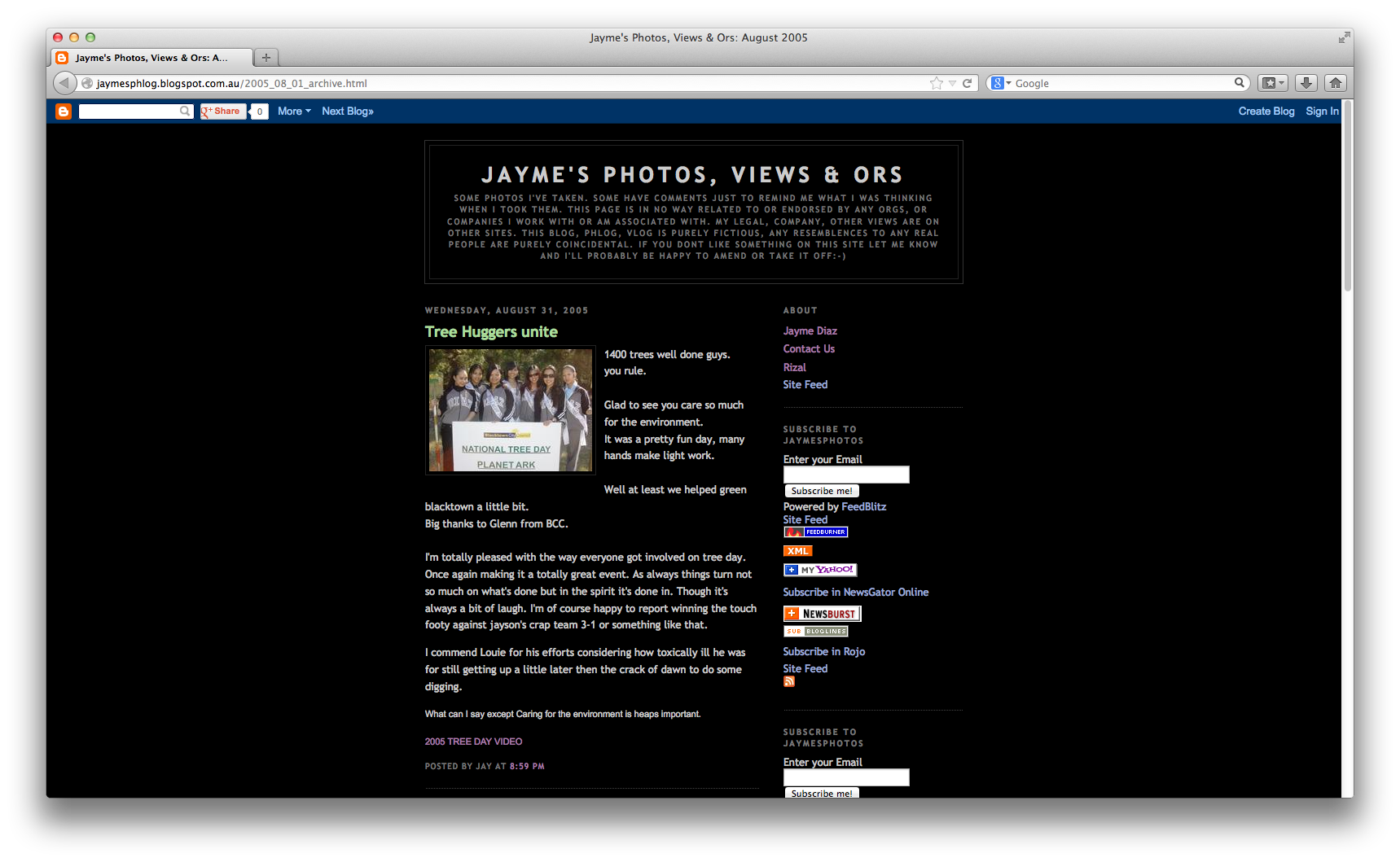 Now between Mr Diaz's blog, the 2005 "Tree Huggers Unite" video and an extended version of James Diaz's interview with Channel 7 (that I've attached to the right) from a couple of days ago that came to light today, questions must be raised about how Mr Diaz originally became the Liberal Party's candidate for Greenway.  While political parties have a habit of placing younger and less experienced candidates in throw-away seats, given that Greenway is a "Marginal Seat" for this election, it is easily one that they could have won if they had of had an organised and efficient candidate running this time around. Election campaigns in marginal seats cost a lot of party money to run, so with allegations of "Branch Stacking" going on within the Liberal Party in the Western Suburbs of Sydney, Labor mightn't be the only Federal political party that needs to clean up parts of its New South Wales affiliate after this election.