A few days ago, Andrew Stafford posted one hell of an interesting article on Mumbrella about freelance journalists and other content producers not getting paid for the material that they produce, by various media outlets.  Needless to say, it was fiery and gave me the general feeling that a river of blood had been created during its production, purely from the frustration of seeing hours of work being all for naught time after time, with only the hint of "exposure" being given as potential remuneration.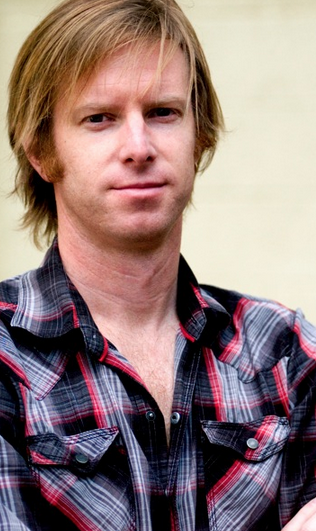 But why stop there? While I admit that it would be fun to grill both Crikey and MamaMia amongst others in-depth like Andrew has over their policies towards the remuneration of bloggers and various freelancers for their time, perhaps the way that some parts of the media treat casual employees (and how freelancers often view themselves and their work) can help explain why so many media companies worldwide are in the dismal states that they find themselves in.  As fanciful as this might sound, it's a thought worth pursuing given some discussions that I've had with some Human Relations experts over the past few days.
During one such discussion, I had one of the aforementioned experts explain to me the intricacies of the "Personal Advertisement" and the impact that it can have on the way that people are not only viewed by others, but how they view themselves.  As simple as it sounds, the way that somebody (such as a freelance journalist) communicates with others either within their CV, story pitches or the first 30 seconds of encountering them in a public setting, can be the difference in whether they get work awarded to them or not.  Consequentially she said, if we don't value ourselves as people and wear a uniform of confidence and honesty when we meet new people, then it will be impossible for them to trust and freely desire to engage financially with us.  Needless to say, that kind of got me wondering if the same thing could be said about the media industry as a whole, which would in turn explain why some media companies are thriving, while others are in dire financial trouble.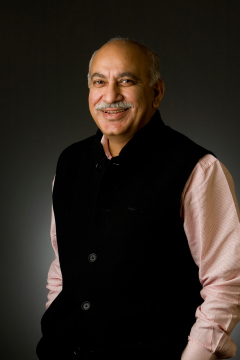 Now on reflection, I'm not the only person who thinks in this particular manner about the media industry, the internet and content as a whole, as evidenced by a comment that acclaimed Indian journalist MJ Akbar made during the Walkley Foundation's annual "Storyology" conference earlier this year.  This comment was made during the start of his address during the "Beneath The Surface – Nuance and Diversity" panel on "Stories from the Asian Century" and encapsulated the difficulties that numerous media organisations are currently facing worldwide. Namely:
Technology has been changing ever since we discovered the Papyrus…… The Internet isn't the problem, the loss of the "story" is.
While this admittedly isn't his full quote, it adequately conveys the analysis that Mr Akbar made at the start of his presentation.  In essence, by loosing touch with our own story, our "Personal Advertisement" with our audience, we've done more damage to ourselves than technology ever could, solely because the public no longer has confidence in who we are.  Furthermore, by loosing touch with the story of our own industry, we've decreased our ability to customise our storytelling and adapt to changes from within our local communities, which are two specialities that freelance journalists often thrive in.
Take Fairfax Media for example.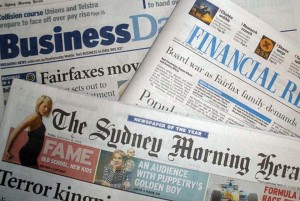 Now as grand a company as Fairfax is, there's next to nothing that's publicly visible that aptly describes the organisational ethos that drives the company forward as a unique institution.  Between Fairfax's Radio, Metropolitan and Rural Press departments, it's almost as if the company has undergone an identity crisis as it has gradually become a corporate behemoth over the course of the past 40 years or so. Consequentially, if you were to ask Fairfax's board and these individual departments to point out things that make them say "I'm Fairfax and this is what I stand for", you'd undoubtedly come up with a dog's breakfast when it comes down to how the organisation views itself as an entity.  This is a major problem when it comes to product appeal and what's more, the public knows this.  So with that chaotic information in mind, who in their right mind would purchase a paper or an online subscription every day from a media organisation that doesn't know who it collectively is, with the same going for potential advertisers?  As much as this might scare Chris Kenny at The Australian, sometimes "Group Think" can have its uses in the corporate world.
But while some people would lump the blame for Fairfax's slow demise squarely at the feet of the journalists who produce the content for Fairfax's various networks, the cause and solution to this problem lies with both the Board and the  organisation as a whole.  Fairfax needs to decide both who and what it is as a media organisation, and it needs to focus on quality control during it's implementation as well.  If it can draw a line in the sand and re-organise itself in a manner that uniformly promotes a relationship of confidence and trust with its readership, then Fairfax needs to do it in order to not only survive, but thrive.  That's even if it means de-merging parts of the organisation from Fairfax as a whole so that they can focus independently on their strengths, while maintaining content partnerships that syndicate specialist content at a mutually beneficial rate.  Other industries utilise such systems all the time, so its time that we learned from them.
Furthermore, everyone within the media industry has got to realise that as long as we continue to say that newspapers and other media companies are in a state of decline, that this is the only way that the public, advertisers and various investors will see us, even though audience statistics and other niche market information shows us otherwise.  Between both online and print, many mast-heads are receiving more viewers than at any other time in their history, while others such as Black Inc's Quarterly Essay have shown that print can still be a profitable journalistic medium in its own right when it's utilised in niche markets.  In order to capitalise on this opportunity, we need to change our collective mentality within the industry to recognise the fact that Freelancers (alongside salary-based journalists) can be a source of the strong content that our individual markets desire, and that they shouldn't be treated as a discardable resource.  If we can accomplish that, then the public and advertises alike will have one less reason to doubt the value and integrity of the products that we are trying to sell.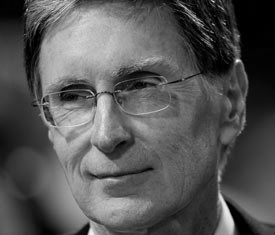 Such change isn't as impossible as it may sound, given the events surrounding the purchase of "The Boston Globe" by  John W. Henry earlier this year.  In a rousing editorial last month, Mr Henry spelled out his reasons for investing in the Boston Globe and the plan that he has for the masthead during his "stewardship" of it going into the future.  While the plan that Mr Henry stated was extremely detailed, it was also innovative in the simplicity of its value-adding agenda, which can be utilised as a template for other media organisations going forward. This in turn can make freelance journalists and other content producers extremely useful going forward.  As Mr Henry states:
TV didn't put an end to movies or radio despite predictions to the contrary. And the free availability of news and classifieds will not put an end to newspapers. Newspapers are going to compete against an avalanche of information that should make reliability, trust, and hard work that much more valuable for audiences. Nevertheless, until revenues stabilize, newspaper resources will need to be allocated carefully, to build and sustain the economic foundations necessary to carry out the journalistic mission.

I feel strongly that newspapers and their news sites are going to rely upon the support of subscribers to a large extent in order to provide what readers want. It is a newspaper's responsibility to create enough value to cause readers to subscribe to their services and advertisers to advertise. The Globe must continue to be the best vehicle for businesses to reach customers in the region. But to do so, it must maintain the kind of strong content that Boston Globe readers demand.
When you truly think about it, these are some pretty apt observations that stand up to scrutiny when analysed in an impartial light.  As evidenced by a study recently conducted by Pew Research, newspapers and other media platforms that have strong and visionary leadership, possess a sustained willingness to change internal culture and insist on high quality content have shown a greater propensity for revenue growth and circulation stability, than other organisations that have continued to exclusively attempt to cut costs by downsizing publications, selling off assets and offering redundancy packages.  Needless to say, both freelance and salaried journalists are in a better position to guarantee these resources rather than contributors solely being offered exposure, as they have an economic incentive to keep the quality of their content at sustainably high levels.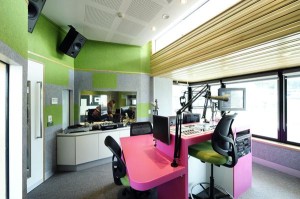 Now that said, a lot of people are probably wondering how I know so much about identity crises and the importance of change agents not only within industries, but people's lives as well.  Given the tumultuous disruptances that the media industry has endured over recent years, not to mention the fact that a lot of high-standing media professionals have advised people to be wary of those who make predictions in regards to the future of the industry, these are reasonable questions that deserve honest answers.  The simple answer is though, as both a young Transsexual woman and a former Operations Manager who was heavily responsible for a university radio station relocation project that cost over $600,000, these are all challenges that I've faced before. While I won't pretend to know the future,  I do know that by methodically analysing the individual situations that we find ourselves in and making the hard and unavoidable decisions when they are necessary, we can create new and profitable business models going forward.
By utilising all of the resources that we have at hand responsibly, whether they be freelancers or permanent staff, we can ensure the integrity, value and sustainability of our industry both now and into the future.  We just need to start collectively believing in ourselves and our abilities again.