The Immigration Minister Scott Morrison received a seventeen-piece platinum-etched tea set as a personal gift from the Sri Lankan Secretary of Defence and Urban Affairs, Mr Gotabaya Rajapaksa on the 22nd of April 2014, according to his latest declaration to the Parliament via the Registrar of Member's Interests.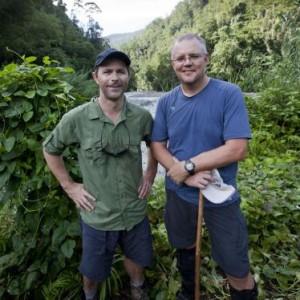 Within his declaration, Mr Morrison stated that he received the Noritake Odessa Platinum tea set during an Australian Sri Lankan Joint Working Group function in Canberra and that he had decided to keep the gift after paying only $4.30 to the Parliament's Collector of Public Monies, in accordance with parliamentary regulations.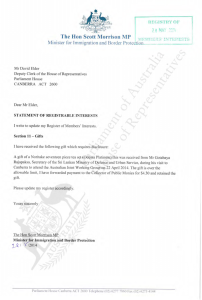 This gift was made at the same event where a Deed of Transfer was signed for the transfer of two Bay Class Australian Customs vessels, ACV Corio Bay and ACV Hervey Bay, to the Sri Lankan Defence Forces. These vessels will be formally commissioned into the Sri Lankan Navy over the coming days, during an event that Minister Morrison will reportedly be attending.
Mr Rajapaksa, who is the brother of the Sri Lankan President Mahinda Rajapaksa, has previously been accused of war-crimes during the later stages of the country's civil war by the former Chief of the Sri Lankan Army Sarath Fonseka, while a UN report that was published on the 31st of March 2011 by the Secretary General's "Panel of Experts on Accountability in Sri Lanka" has also uncovered instances of the Secretary of Defence ordering physical attacks against Journalists since taking up his position in 2005.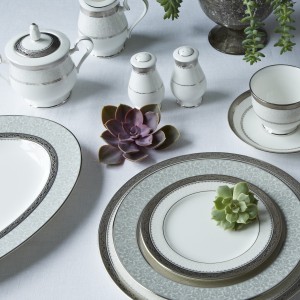 The Minister for Immigration's office was approached for comment in regards to the events surrounding the gift that Mr Morrison received in April from Mr Rajapaksa, the minimal amount that Mr Morrison paid the parliament in order to keep the gift and Mr Rajapaksa's potential involvement with the transfer of 41 Sri Lankan asylum seekers between both Sri Lanka and Australia over the weekend. However as of the advised deadline for this article, Minister Morrison's office had not responded to the aforementioned inquiry.
According to the Noritake website the Odessa Platinum Collection isn't available as a seventeen-piece set, while the collection itself isn't available for sale within Australia at this time.