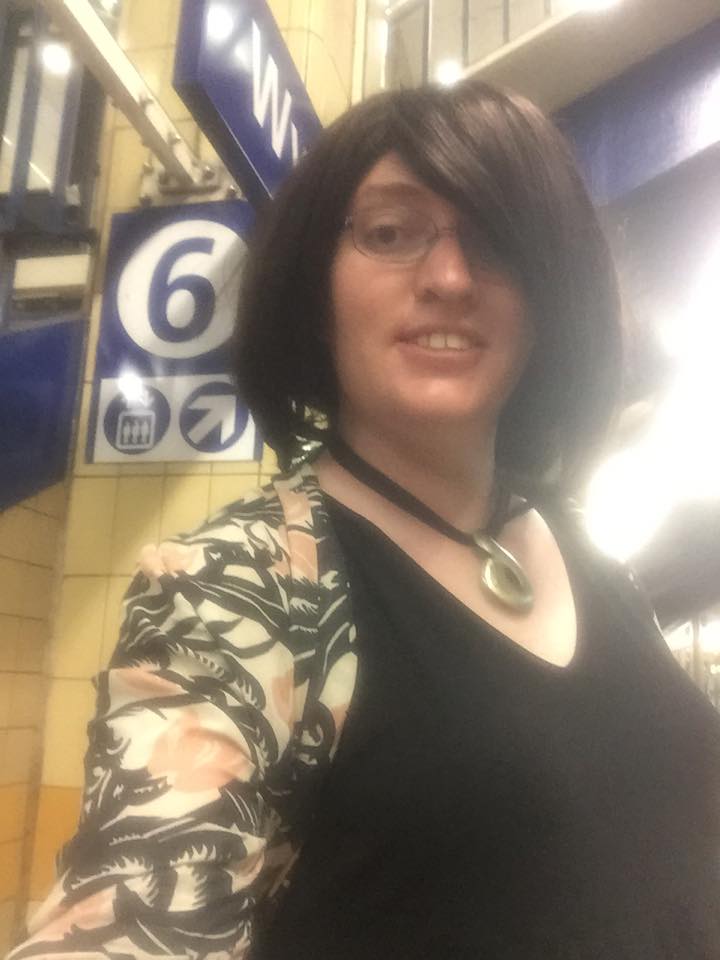 A few days ago, The Guardian's Fred McConnell asked a question that's left me thinking pretty seriously about the society that I'm living in today. Namely, does Sydney have a progressive enough environment that LGBTI people, particularly Trans-people, can feel loved and safe within.
Now to most people that would be a pretty straight-forward question, however after some of the events that I've experienced over the past few months, I'm reticent to give either a definitive yes or no as an answer.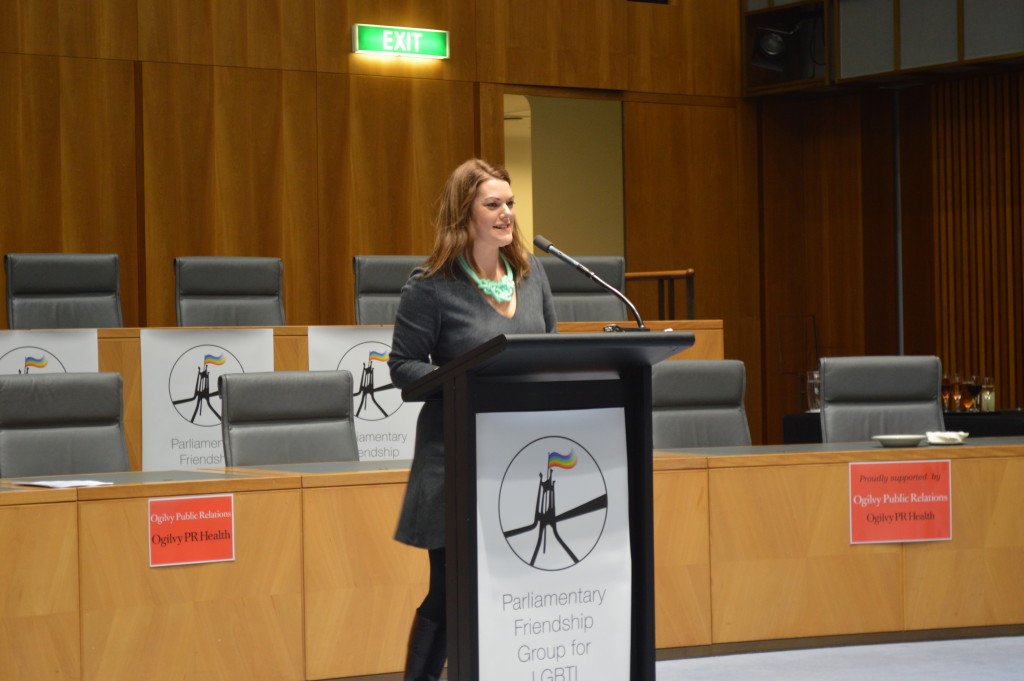 That's because while there's undeniably a lot of goodwill towards the LGBTI community as a whole present within the Sydney metropolitan area, there's also a lot of issues, concerns and events that get conveniently swept underneath the carpet within this city on a day to day basis, by both the powers that be and the LGBTI community itself as a whole.
Now for the most part, I've been extremely lucky ever since I packed my bags and headed down to Sydney a couple of years ago from the far reaches of northern New South Wales. From having the unwavering support of service providers such as The Gender Centre through to having a lot of friends and mentors from both the LGBTI and wider community who've stood steadfast beside me each step of the way, I couldn't have wished for a better time or place to transition in.
Needless to say, with friends, mentors and allies such as Kate McClymont, Christine Forster, Michaela Whitbourn, Virginia Edwards, Amy Coopes, Lauren Ingram, Rachel Smith, Julie Lawless, Mark Textor, Sarah Davis, Ebony Allen, Peter Lloyd, Penny Sharpe, Tracey Spicer and a whole studio full of people from places such as Fairfax, News Corp, The Hoopla, SBS, Seven and the ABC amongst others, I know that I've got both the personal and professional networks that I need here in Sydney not only in order to thrive as a person, but to love life in general as well.
But while I adore Sydney with all of my heart, I've also seen enough to know that it can have a very cliquey and dangerous dark side, dependent upon the individual circumstances that each and every one of us finds ourselves in.
From Trans-women being branded in the City of Sydney LGA (according to a speech made by the NSW Police Force's Superintendent Tony Crandell on Transgender Day of Remembrance in 2013) through to the Salvation Army causing hundreds of thousands of dollars worth of damage to transitional housing that was being transferred to a different provider associated with The Gender Centre via both neglect and inappropriate supervision of physically abusive youth from their Foster House facility as volunteer removalists late last year, there's a lot that goes on within our fair city that we frequently turn a blind eye to.
Furthermore, with significantly higher rates of unemployment and homelessness amongst this community than others even though studies have shown that Trans* people are just as academically capable as anyone else, one must question what's caused this discrepancy to occur, given that the gay and lesbian parts of the community in NSW haven't seen similar statistics since the decriminalisation of homosexuality in 1984.
But while things may seem dark and gloomy, over the past few years there's been some massive steps taken with groups such as Out For Sydney, Minus18, the federal "Parliamentary Friends of LGBTI Australians", the NSW Police Force and Safe Schools Coalition Australia (Disclosure – I'm on SSCA's board) significantly improving the lives and experiences of a lot of Transgender people going forward. From the promotion of the fact that it's okay to be different and yourself at school through to the embracement of diversity both in the workplace, health system and government, it is groups like these which will help give the Trans* people of both today and tomorrow the tools that they need not only to survive, but thrive as well.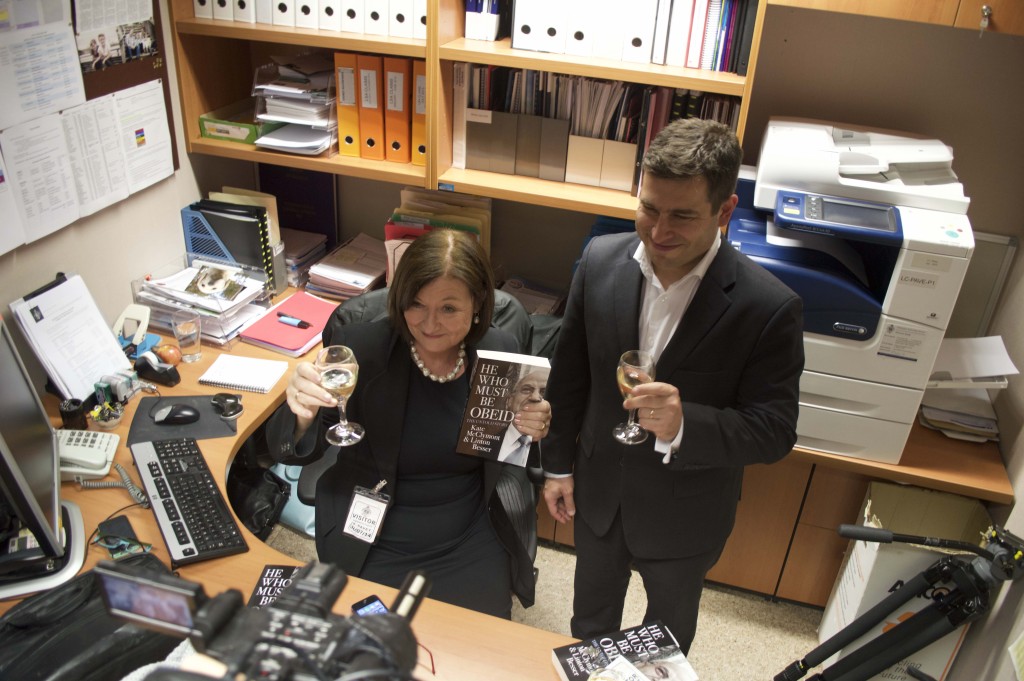 Now a few days ago, I quite openly said that being a Trans-woman, a Lesbian and a journalist are just three small parts of who I am as a person. Now while that statement may ultimately be true, they are also some of the key things that make me the person who I am today. Without them, I wouldn't have the wonderful group of people that I positively love with all of my heart and cherish having in my life, while my mind wouldn't be open to the endless realm of possibilities and wonders that this world has for us all to see. While I may be a teacher and advocate for some, I'm also an inquisitive and honest student of humanity, which is one of the greatest gifts that anyone can behold.
So while I may get frustrated at not being able to find full-time employment at times, I also know that with my passion for hard work, self-improvement and pushing my own boundaries to the limit that that day will ultimately come. And when it does, that it will finally be within my power to have a drink over a game of Cards Against Humanity at BlackSheep, a Peanut Butter & Jam thickshake at Soda Pony or a chicken salad at Velvet Garage with my chosen family at any time of my choosing.
Needless to say, sometimes the answers that we need the most can be found within us.