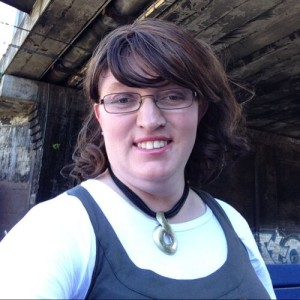 Every so often you run into a media scrum at the Independent Commission Against Corruption where everything just becomes chaotic to the extreme.  Whenever that happens, you can either grin and bear it like Nathan Tinkler sensibly did last week by walking in and out of ICAC via the front door and have the drama disappear soon there after, or you can lead the press on a merry chase through the streets and department stores of the CBD of Sydney and ensure that you become headline news as a result.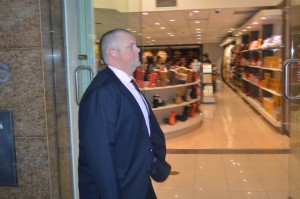 Against all political and public relations logic however, the Honourable Christopher Hartcher and his entourage of protective supporters have taken the latter option not once but twice over the past couple of days, with a few reporters being injured yesterday and another nearly getting their arm caught in a car door today in the car-park basement of the ICAC building at 133 Castlereigh Street in Sydney as the former Natural Resources Minister has tried to make two successive quick getaways.
Now for the record, I don't begrudge people for getting a little bit pushy in such instances (within reason), as sometimes you've just got to clear the way in order to get out of a building.  What I do take offence to however is when the aforementioned pushing ventures into very inappropriate areas or in ways that are bordering upon assault.
Between wandering hands (and fists) in the ICAC lifts through to Lee Jeloscek being purposefully kicked and tripped by one of Chris Hartcher's relatives during Monday's media scrum though, one has got to wonder just what has been going on in Mr Hartcher's office if such activities only result in a smirk from Mr Hartcher rather than some form of humanistic level of concern over people getting hurt.  Whether some people like it or not, journalists are human beings like everyone else and deserve the right to be able to go to work each day and not get assaulted as a result.
Needless to say, a couple of well placed comments to the press are also more likely to make an issue go away than having images of people getting hurt being splashed across the news.
I mean seriously…. Even Marie Ficarra's miniature schnauzer would realise that one.
This slideshow requires JavaScript.
.