A few weeks ago, my friend and colleague Monique Schafter gave me a heads up that a documentary on pedophilia that she'd been directing would soon be airing on the ABC. Entitled "Our Little Secret", Monique's documentary follows the personal survival story of Chas Fisher and his pursuit to determine what makes some people sexually abuse children.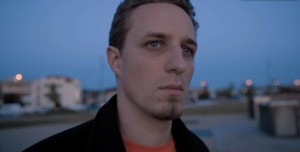 Now I'm under no illusions about how provocative "Our Little Secret" is going to be once it hits ABC2's airwaves at 9-30pm on the 11th of December.  That's partially because unlike most people I've seen Monique weave her magical media skills in person, but mostly because I've spent most of the past 18 months investigating both historical and more contemporary pedophilia allegations, convictions and court appearances from across the New England region of New South Wales.  From instances of child abuse involving the Church through to parents and other family members assaulting their own children, the horrendous nature of such abuse touches everyone who investigates it, whether they be emergency responders, officers of the courts, medical practitioners or journalists such as myself.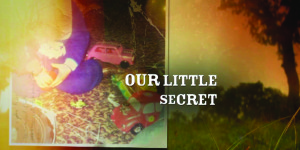 Throughout the time that I've been investigating this issue within the New England, I've come across content that rivals (and in some cases also involves) some of the worst of the evidence presented during the Special Commission into the Maitland-Newcastle Diocese of the Roman Catholic Church, with hundreds of child sexual abuse cases being reported within the New England region between September 1986 and March 1987 alone.  As well as this, I've seen friends repeatedly shatter themselves to pieces once the haunting dread of pedophilia has crept upon their doors, while I've also uncovered manefesto-like academic thesis's of self-confessed child abusers who have attempted to apologise for their actions utilising historical prose, questionable financial transactions that have been designed to protect offenders and some seriously disturbing actions that have been undertaken by the Police and Judiciary from that region, which should have been the subject of an inquiry a long time ago.
But are the thoughts, experiences and opinions that Chas Fisher exhibits along with the people that he interviews within "Our Little Secret" unique, or are they more broadly representative of pedophilia survivors as a whole than we are currently aware?  Coincidentally, many of the questions that Chas Fisher asks during this documentary are also ones that were raised by current affairs programs in the New England such as 9-8's (NEN) "Monday Report" during the late 1980's.  Entitled "No Excuses", parts of Neil Warren's story focused on the experiences and thoughts of a pedophilia survivor who was refered to as "Jane Doe" throughout the course of the production.  As evidenced by the edited footage attached below, there's a remarkable similarity between the questions that both victims and victim support facilities are asking now, in comparison to what was being asked by society in general throughout other times in Australia's history.