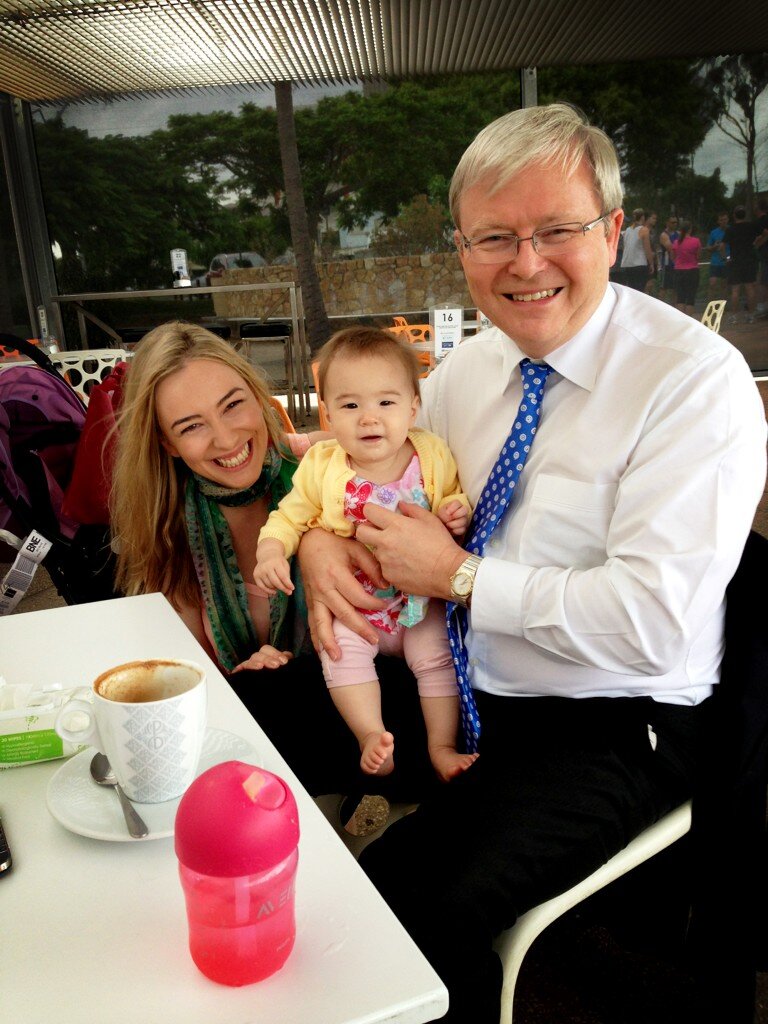 Last week I published a story that questioned the accuracy of Prime Minister Kevin Rudd's Pecuniary Interest statements.  This story focused predominantly on the Canberra (35 Mueller St, Yarralumla) and Noosa ("Ocean Blue") properties that The Rudds own, not to mention the way that they were officially referenced by Mr Rudd, in accordance with Standing Resolutions on the Registration of Members Interests.  These resolutions also govern the reporting of registrible interests of spouses and dependent children of politicians as well.
Now since their purchase in 2010 and 2011 respectively, The Rudds have used these properties for both residential and investment purposes throughout the course of the 43rd Parliament. While "Ocean Blue" was disclosed as being an investment property by Mr Rudd in accordance with Section 3 of the Members Interests Register, the Yarralumla property wasn't upon its switch to being a rental property (for approximately an 18 month period) and is listed solely in his name.  Furthermore, the substantial rental income from both of these properties wasn't disclosed as required under Section 10 of the register, while Therese Rein and Mr Rudd are listed as the Borrower and Guarantor respectivly for a loan with an undisclosed financial institution.  This entry appeared to be on top of the loans that had previously been disclosed within the statement, prior to the conclusion of the 42nd Parliament.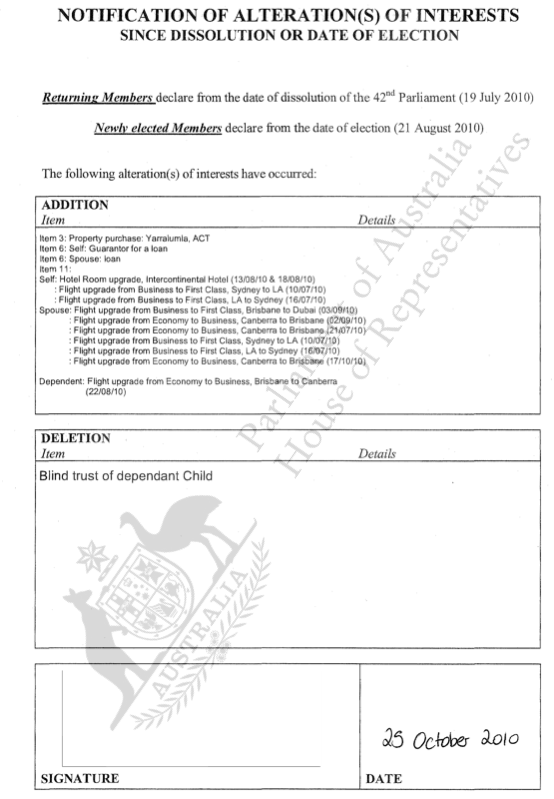 Before I published my previous article, I sent a media request to Prime Minister Rudd's media team requesting confirmation that his Pecuniary Interests statement was both current and correct.  Soon after the article was published, I received the following brief statement via email from a spokesperson within the Prime Minister's Office:
The Prime Minister's statement of registrable interests is up to date and available online. When required the Prime Minister's statement is updated in the usual way.
Now given that pages 7 and 12 of Mr Rudd's Pecuniary Interests still looked potentially troublesome, I decided to put this statement to the test by acutely analysing one of the properties involved.
Read more