A few weeks ago I wrote a couple of articles on some investments that The Turnbulls have made over the past few years in NBN contractors such as Siemens AG and Hochtief AG.  While Lucy and Malcolm Turnbull disposed of their shares in Siemens back in late 2011, according to Mr Turnbull's Federal Statement of Pecuniary Interests at the time I wrote my original story, they still owned their shares in Hochtief, which owns 55% of Silcar Communications parent company, Leighton Holdings.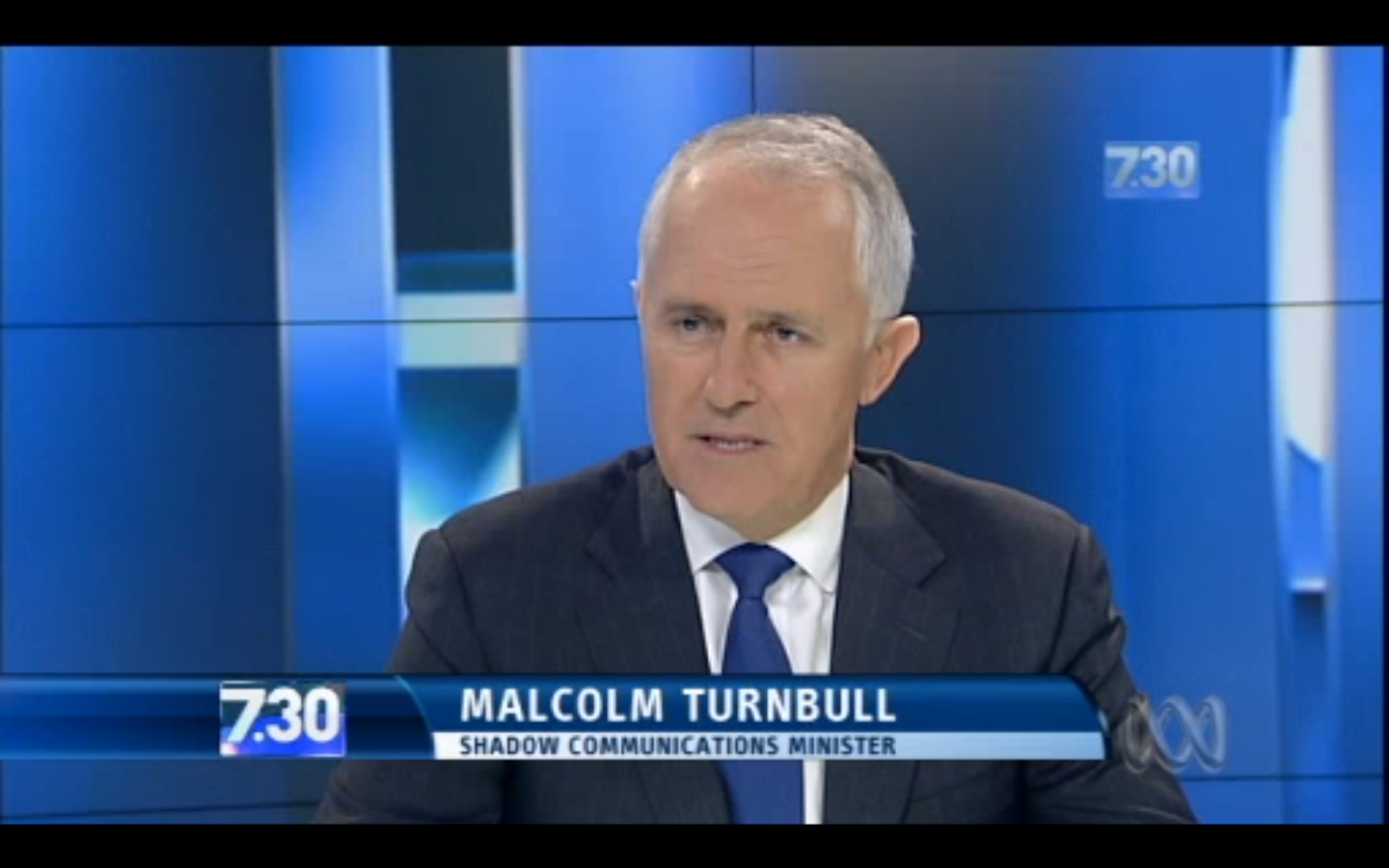 Fast forward a couple of weeks and Mr Turnbull has done a pretty abrupt about-face in regards to the Hochtief AG shares, stating that an "Administrative Error" stopped the shares from being listed as sold in February 2012 in his Pecuniary Interests.  Given that between Leighton Holdings subsidiaries  Silcar Communications ($1.1Billion) and Visionstream (approximately $2 Billion) that Hochtief AG stands to make a lot of money from NBN contracts, it is surprising that The Honourable Shadow Minister for Communications is now missing out on what would be a rather decent return for that particular firm and its subsidiaries over the coming years, given his knack for making profitable longterm investments.
What's even more surprising though is that Mr Turnbull didn't realise that the "administrative error" had reportedly taken place, until an intrepid young journalist wrote about Mrs Lucy Turnbull still owning shares in the NBN contractor, close to 18 months after the sale reportedly took place.
(Mr Turnbull's latest Pecuniary Interests Statement is attached in the full version of this article)