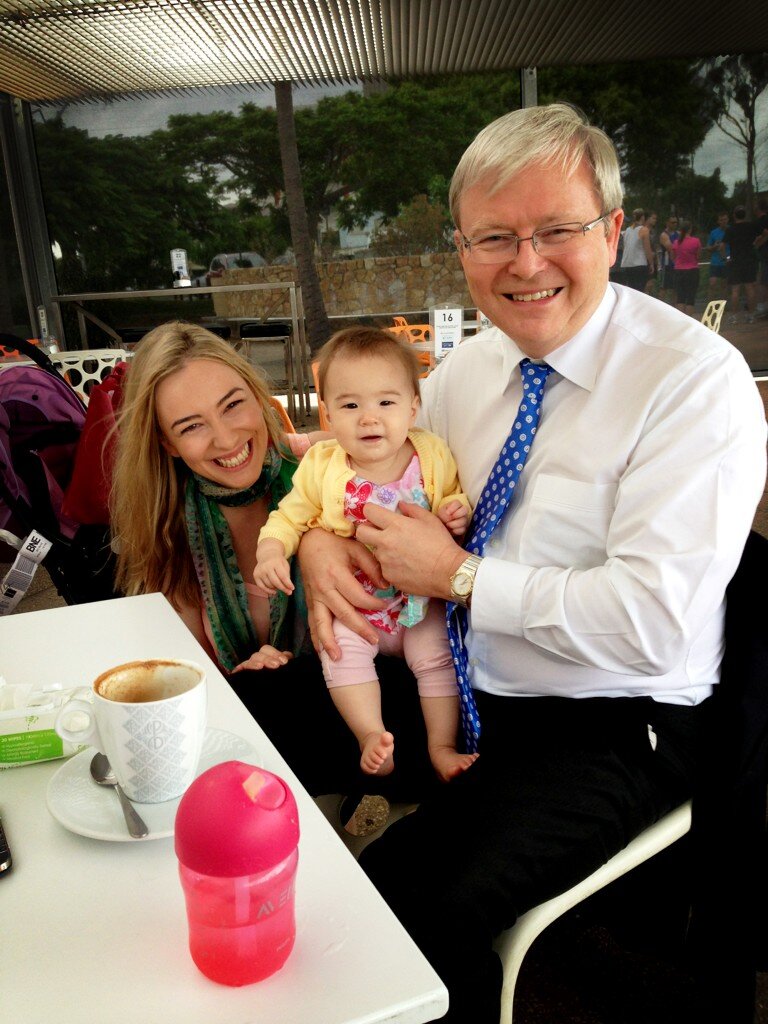 It is said that a photo can say a thousand words, so is this a sign of what's to come for the 26th Prime Minister of Australia?
With all of the talk about whether Kevin Rudd is going to challenge Julia Gillard for the Prime Minister-ship again or not, there's been very little analysis about how Kevin's personal life has changed since he became a Backbencher again last year.
While Kevin can occasionally be an enfante terrible within politics, it has always been beyond doubt that he is very much a family-orientated man. A doting Dad to Jessica, Nicholas and Marcus, being around family in both his proudest and darkest moments has always had an overwhelming influence on the way that Kevin has reacted in both public and private situations.